Teagan Rose has an amazing story and can serve as an inspiration to us all.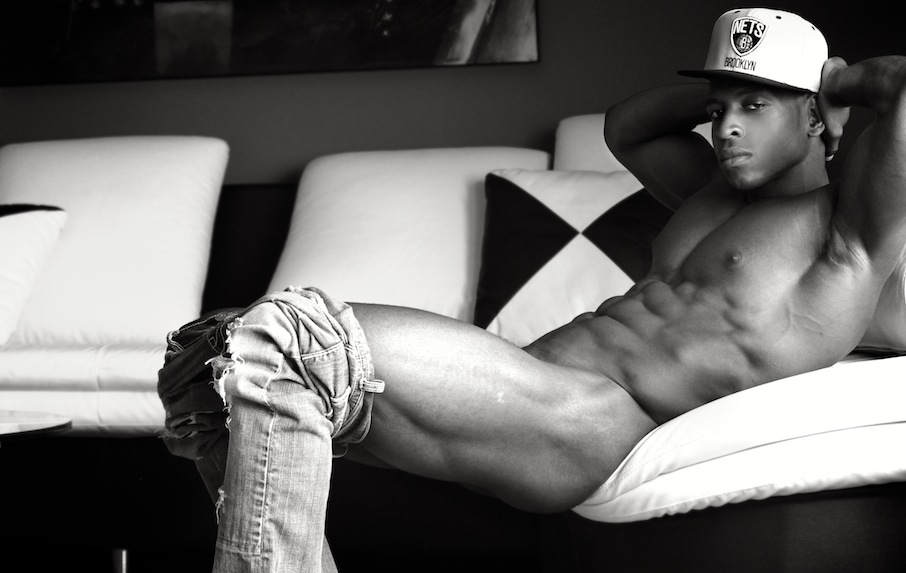 Fitness model Teagan Rose was born and raised in the Houston suburb of Alvin, Texas. He was adopted at the age of 8, and his father, who is Caucasian, also adopted three other boys of African-American and Hispanic descent.
One of his brothers suffered from extreme obesity, and died of a heart attack in his sleep when he was just 23 years old. Teagan had already found a committment to fitness at an early age, and played many sports, including football. However, this incident of seeing his brother die solidified his own resolve, not only to get and stay fit, but to help others get fit.
After working a dead-end job, he got his personal trainer certification in 2009. Since then, he's evolved from just personal training and has become his own brand. He has moved from Houston, now resides in Los Angeles, and is an aspiring actor along with personal trainer.
Since the "fitness" seed was planted in Teagan Rose at an early age, one of his greatest desires is to reach kids so they can develop good fitness habits, carry that mindset into adulthood, and pass it on to their own kids, says Rose.
"It's all about planting that small seed," says the Alvin native. "If I can plant that seed in children the way it was planted in me at a young age the sky is the limit.
But with his personal training and dedication, Teagan Rose has one ultimate goal:
"If I can keep one person from passing away as my brother did, I know that my mission is accomplished," says Rose.
Rose's dedication to fitness, and not only his body, but the bodies of many others, is why he's one of the guys of my dreams.
Check out Teagan Rose's:
Model Mayhem Page
Website
Facebook
Twitter
Youtube Channel
MORE PHOTOS OF TEAGAN ROSE: